location ::
home
: manufacturers : lift products inc.
"Innovations in Ergonomics" aptly describes Lift Products guiding philosophy. The development of material handling products with the emphasis on ergonomics enables Lift Products to actually contribute to a reduction of injuries in the workplace. Lift Products is proud to be able to offer products that are ergonomically designed and, as a result, substantially increase productivity. Lift Products scissor lifts are designed to improve existing technology and make workers more productive.

Lift Products offers ergonomic material handling equipment including lift tables, lift carts, upenders, electric carts, stackers, pallet trucks, skid lifters, work positioners, and custom designed equipment.
Ships From: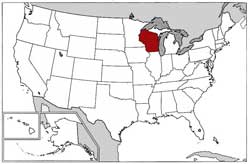 Wisconsin
| | |
| --- | --- |
| Type: | Manual |
| Capacity: | 2,200 lbs. |
| Lift Height: | 63" - 98" |
| Fork Length: | 41" |
| Straddle OD: | 42.5" - 53.5" |
| Load Center: | 23.6" |

| | |
| --- | --- |
| Type: | Electric Lift |
| Capacity: | 1,450 - 2,200 lbs. |
| Lift Height | 63" - 118" |
| Fork Length: | 36" - 48" |
| Straddle OD: | 37.8" - 53.5" |
| Load Center: | 23.6" |

| | |
| --- | --- |
| Type: | Electric Lift |
| Capacity: | 330 - 550 lbs. |
| Lift Height: | 59" - 70" |
| Platform Size: | 18.5" x 23.5" |
| Straddle OD: | 22" - 23.25" |
| Load Center: | 7.9" - 9" |

| | |
| --- | --- |
| Type: | Electric Lift |
| Capacity: | 660 lbs. |
| Lift Height: | 58" |
| Fork Length: | 22" |
| Straddle OD: | 18.75" |
| Load Center: | 11" |

| | |
| --- | --- |
| Type: | Manual |
| Capacity: | 2,200 lbs. |
| Lift Height: | 32.75" |
| Fork Length: | 45.5" |
| Fork OD: | 20.75" - 27.25" |
| Load Center: | 22.5" |

| | |
| --- | --- |
| Type: | Electric Lift |
| Capacity: | 2,200 lbs. |
| Lift Height: | 32.75" |
| Fork Length: | 45.5" |
| Fork OD: | 20.75" - 27.25" |
| Load Center: | 22.5" |

| | |
| --- | --- |
| Type: | Electric Lift |
| Capacity: | 2,200 lbs. |
| Lift Height: | 31.5" |
| Fork Length: | 45" |
| Fork OD: | 20.5" - 27" |
| Load Center: | 22.5" |

| | |
| --- | --- |
| Type: | Stainless |
| Capacity: | 2,200 lbs. |
| Lift Height: | 31.5" |
| Fork Length: | 45" |
| Fork OD: | 27" |
| Load Center: | 22.5" |

| | |
| --- | --- |
| Type: | Manual |
| Capacity: | 250 lbs. |
| Lift Height: | 41" |
| Fork Length: | 15.75" |
| Fork OD: | 13.5" - 19" |
| Load Center: | 8" |

| | |
| --- | --- |
| Type: | Manual |
| Capacity: | 5,500 lbs. |
| Lift Height: | 8" |
| Fork Length: | 48" |
| Fork OD: | 20.5" - 27" |
| Load Center: | 24" |
Other Manufacturers
Application Help
Call 877-860-3620 & tell us your requirements or
Email Us
Quick Quote
Let us know your specifications and we'll email you
Request Quote
Copyright 2021 Solution Dynamics, Inc | Toll Free: 877-860-3620 | Phone: 262-521-5730 | Fax: 262-521-5733 |