location ::
home
: manufacturers : bishamon
Bishamon Skid Lifters

Bishamon realizes that servicing their customer's needs is paramount. Bishamon's vision statement says it all. "At Bishamon, We're Working Harder to Make Your Life Easier"

This statement serves as an inspiration to all of Bishamon's employees. It illustrates Bishamon's commitment to being a customer driven company. Bishamon believes that their people make the difference and their dedication and commitment to their customers will build an unbeatable team to carry them into the next millennium.

Many Bishamon Skid Lifts and Pallet Trucks are available to be shipped within 48 hours of ordering.
Ships From: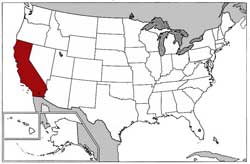 California
| | |
| --- | --- |
| Type: | Manual |
| Capacity: | 1,100 - 2,200 lbs. |
| Lift Height: | 32.8" |
| Fork Length: | 42.5" |
| Fork OD: | 20.5" - 27" |
| Load Center: | 21" |

| | |
| --- | --- |
| Type: | Electric Lift |
| Capacity: | 1,100 - 2,200 lbs. |
| Lift Height | 32.8" |
| Fork Length: | 42.5" |
| Fork OD: | 20.5" - 27" |
| Load Center: | 21" |

| | |
| --- | --- |
| Type: | Skid & Pallet Lift |
| Capacity: | 2,000 lbs. |
| Lift Height: | 9.375" - 34" |
| Fork Length: | 48" |
| Fork OD: | 27" |
| Load Center: | 20" - 24" |

| | |
| --- | --- |
| Type: | Manual |
| Capacity: | 2,500 - 6,500 lbs. |
| Lift Height: | 5.5" - 8" |
| Fork Length: | 32" - 48" |
| Fork ID: | 8.5" - 15" |
| Load Center: | 16" - 24" |
Other Manufacturers
Application Help
Call 877-860-3620 & tell us your requirements or
Email Us
Quick Quote
Let us know your specifications and we'll email you
Request Quote
Copyright 2021 Solution Dynamics, Inc | Toll Free: 877-860-3620 | Phone: 262-521-5730 | Fax: 262-521-5733 |