Lift Products MXE
Lift Products Maxx-Stacker Ergolifter MXE

The Maxx-Ergo-Lifter is a highly maneuverable light capacity lifter designed for multiple material handling applications. It is equipped with a standard platform and has a load capacity of 330 or 550 lbs.

Ideal for assembly operations, ergonomic applications and other material handling needs. The Maxx-Ergo-Lifter features a lift/lower button on a flexible control cord that allows the operator to be in the most comfortable position while lifting or lowering loads. The electric lift is battery operated and features an on board charger that runs on 110 volt input.

Also available are several optional attachments that customize the unit for specific applications including roll and coil handling attachments and a tote lifter attachment that are bolted on permitting the unit to be changed back to the standard platform when required.
Ships From: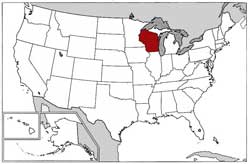 Wisconsin
Made By: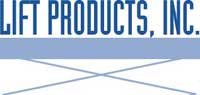 Maxx-Ergo-Lifter
Model
Vertical
Travel
Capacity
(LBS)
Load
Center
Height
Straddle
Overall Size
(WxLxH)
Wheels
Quote
Form
Lower
Upper
ID
OD
Steer
Load
MXE-150
54"
330
9"
5"
59"
18.75"
23.25"
35"x23.5"x70"
5" swivel w/brake
3" swivel
Quote
MXE-250
64.9"
550
7.9"
5.1"
70"
18.9"
22"
33.5"x29.1"x86.6"
5" swivel w/brake
3" swivel
Quote
Ideal for use in narrow aisles and confined spaces. Perfect for all applications from pharmaceutical to catering, from packing lines to food processing, from warehouses to offices, kitchens, laboratories, retail outlets, etc.
Automatic electronic overload protection system ensures safety.
24V Maintenance free and sealed batteries, automatic on-board charger.
Quick change attachment options available.
Conforms to EN1757, CE marked.
| | | | |
| --- | --- | --- | --- |
| | Attachment A-1 is used for rolls or coils that require lifting from underneath. Ideal for placing rolls on and off a shaft. | | Attachment A-2 is a single ram suited for lifting coils or rolls through the core. The ram length is 24" long and 2" in diameter. |
| | Attachment A-3 is a dual ram arrangement. The ram length is 17.75" long and 2" in diameter. The distance between the ram is 6". It can be used to cradle rolls or can handle 2 small rolls at one time through the core. | | Attachment A-4 is a roll handled designed to handle rolls in the verticle and horizontal position (poker chip position). The unit features an expandable ram that holds the roll by expanding in the core by turning the wheel pictured. The ram is 11" long and is 2.9" in diameter. |
Related Product Lines
Presto LiftStik
Type:
Electric Lift
Capacity:
185 - 445 lbs
Lift Height:
52" - 65"
Platform Size:
18.5" x 23.5"
Straddle OD:
22" - 23.5"
Load Center:
12"

Lift Products MMSE
Type:
Electric Lift
Capacity:
660 lbs
Lift Height:
58"
Fork Length:
22"
Straddle OD:
18.75"
Load Center:
11"

Presto EPF
Type:
Electric Lift
Capacity:
1,000 lbs
Lift Height:
52" - 130"
Fork Length:
30"
Straddle OD:
30" - 40"
Load Center:
18"

Lift Products MXEM
Type:
Electric Lift
Capacity:
1,450 - 2,200 lbs
Lift Height:
63" - 118"
Fork Length:
36" - 48"
Straddle OD:
37.8" - 53.5"
Load Center:
23.6"
Application Help
Call 877-860-3620 & tell us your requirements or
Email Us
Quick Quote
Let us know your specifications and we'll email you
Request Quote
Copyright 2021 Solution Dynamics, Inc | Toll Free: 877-860-3620 | Phone: 262-521-5730 | Fax: 262-521-5733 |