Lift Products MMSE
Lift Products MMSE Light Duty Electric Stackers

The Max-Mini Lifter is a ergonomically friendly lifter used for a variety of applications. Whether it's placing small pallets or containers from shelving, placing loads on work benches, or used as a work positioner; it's light tubular construction makes it easy to maneuver.

The Max-Mini Lifter's overall compact design allows it to get into the tightest of spaces. The battery operated lift includes a 12 volt battery and automatic on-board charger.

The lift comes standard with 22" long adjustable forks, a 29.5" x 22.8" chrome slide on platform is optional for applications where a platform is preferred.
Ships From: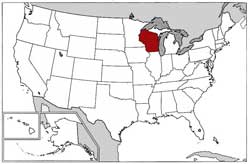 Wisconsin
Made By: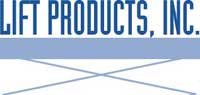 Max-Mini Lifter MMSE
Model
Vertical
Travel
Capacity
Load
Center
Lowered Height
Straddle
Overall Height
Wheels
Lift
Speed
Weight
Quote
Form
Rigid
Adj.
ID
OD
Low
Ext
Steer
Load
MMSE-30
58"
660 lbs
12"
3.125"
1.75"
14.5"
18.75"
67.75"
72"
5" swivel
3" rigid
14s
272 lbs
Quote
The MMSE-30 has a unique fork arrangement by offering both rigid and adjustable fork styles. Certain applications with open bottom containers or pallets like the rigid fork style hiding the outrigger leg under the fork in the lowered position, not having to contend with the outrigger. Other applications require the legs to straddle the load and need adjustable forks. The MMSE-30 offers you both.

Forks over outrigger. 3.125" lowered height. 21.5" O.D.

Forks between outrigger. 1.75" lowered height. Forks are 4" wide each.

Forks between outrigger. Adjustable from 8" to 14" O.D.
Optional: Chrome Slide-On Platform
Related Product Lines
Lift Products MXE
Type:
Electric Lift
Capacity:
330 - 550 lbs
Lift Height:
59" - 70"
Platform Size:
18.5" x 23.5"
Straddle OD:
22" - 23.25"
Load Center:
7.9" - 9"

Presto LiftStik
Type:
Electric Lift
Capacity:
185 - 445 lbs
Lift Height:
52" - 65"
Platform Size:
18.5" x 23.5"
Straddle OD:
22" - 23.5"
Load Center:
12"

Bishamon LVE
Type:
Electric
Capacity:
1,100 - 2,200 lbs
Lift Height:
32.8"
Fork Length:
42.5"
Fork OD:
20.5" - 27"
Load Center:
21"

Presto EPF
Type:
Electric Lift
Capacity:
1,000 lbs
Lift Height:
52" - 130"
Fork Length:
30"
Straddle OD:
30" - 40"
Load Center:
18"
Application Help
Call 877-860-3620 & tell us your requirements or
Email Us
Quick Quote
Let us know your specifications and we'll email you
Request Quote
Copyright 2021 Solution Dynamics, Inc | Toll Free: 877-860-3620 | Phone: 262-521-5730 | Fax: 262-521-5733 |